Sorry, this page can only be viewed in german.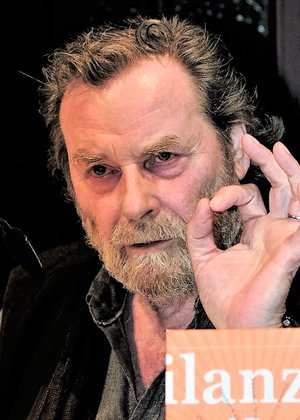 Wolfgang Schiffer
Head of Jury

Born in 1946, he studied German philology, philosophy and drama; published prose, poetry as well as radio plays and is active as a publisher and translator; among others board member of the Literaturhaus Cologne, juror for word productions at the Preis der deutschen Schallplattenkritik as well as a member of the Akademie der Darstellenden Künste and the International PEN. Since 1976 he worked as a radio play author at WDR broadcasting, from 1991 to 2011 he was head of radio drama, radio feature and literature department; from 1995 to 2003, he was also a member of the Steering Committee for Radio Play of the European Broadcasting Union (EBU). For his publications (most recently: "Balance - radio play art from the studios of the WDR", a CD anthology, Lilienfeld publishing house 2016, "The questioning of the Otto B.", Edition Elektrobibliothek Verbrecher Verlag publishing house 2017) he received several literary and cultural honours, among others the Knight's Cross of the Icelandic Falcon Order. Lives in Cologne.
Picture: H. J. Reichart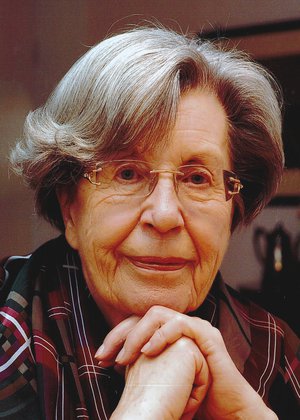 Linde Rotta
Born in Eisenstadt (Austria) in 1937, vocational baccalaureat diploma at the Business Academy in Villach, perennial stays abroad in Spain, Italy, since 1984 author and freelance journalist in Germany (Frankfurt on Main, Lünen, Bonn, Leipzig). Author of stories, essays, fairy tales, poetry, radio plays, features and non-fictional books.
Picture: private

Heinrich Vogler
born in 1950 in Basel. Studied German Studies, Philosophy and History. During studies first contact with the medium of broadcasting. This has become a liaison for a whole professional life. From 1982 worked as a cultural and literary editor at Schweizer Radio, SRF 2 Kultur. Part-time job as literary critic at Neue Zürcher Zeitung, Tages-Anzeiger and other newspapers. 1984 awarded the Zurlauben Literary Prize of the Landis & Gyr Foundation. 1992 Member of the Program Committee of the Solothurn Literature Days. In 2000 jury member of the Open Mike Competition of the Literaturwerkstatt Berlin. 2016 Member of the jury of the Swiss Book Prize. Traced the radio art form radio play from within its medium. Today observes with interest, how the genuine art form radio play develops under the conditions of digitization.
Picture: private

Elmar Krekeler
Born in Essen in 1963, grew up in Koblenz, studied musicology, German and journalism in Mainz. He had almost done his PhD on the radio plays of Maurizio Kagel. Since 1989 he has been editor of the daily newspaper WELT, first as a music editor, then as a book editor, currently as an editor for film and television. He was one of the initiators of the Literatur WELT (Literature WELT), later its editor in charge. Member of various literary and media juries, amon others for many years in the jury for the Hörspielpreis der Kriegsblinden (War Blinded Audio Play Prize) and currently the hr2-Hörbuchbestenliste (List of the best audio books of hr2 broadcasting). In 2004 he was awarded the Alfred Kerr Prize for literary criticism.
Picture: private

Dr. Gaby Hartel
works as a cultural scientist, curator, lecturer and radio author in Berlin and London. Her portfolio includes exhibitions in the sound field (including for the Neue Berliner Kunstverein, the ZKM and the Museum of Natural History Berlin), radio broadcasts, publications, symposia and teaching activities on radio aesthetics and radio archives. Since 2017 she is chairwoman of jury of the Hörspielpreis der Kriegsblinden (War Blinded Audio Play Prize).
Picture: Horaczko Photography